About a month ago I've posted a Simple shoe classification – a comprehensive guide for identifying men's classic shoes.
Today I'm about to extend it a little. And firstly I am going to talk on a topic of a toe style.
Toe style
There are 5 basic toe styles each of them imply different degree of formality. Have a look at the table below that shows what each one is about.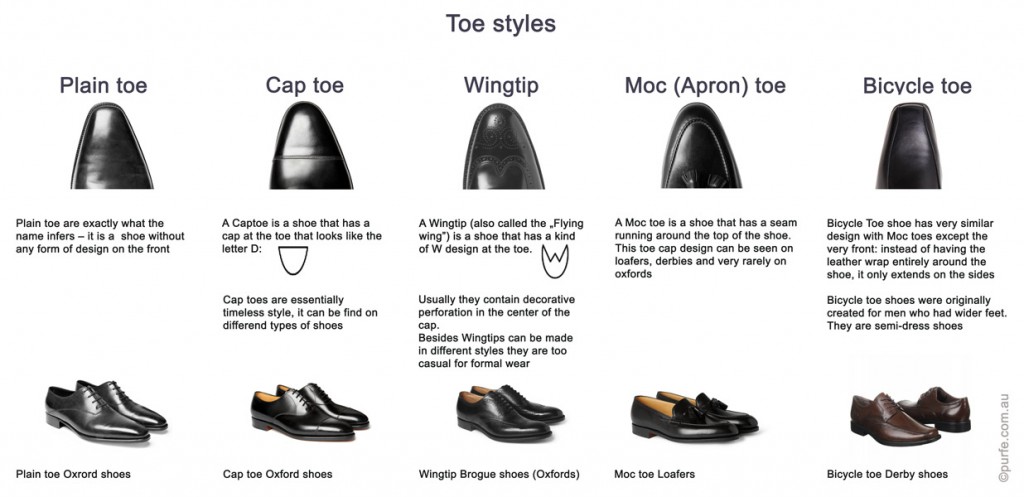 Most classic and versatile are captoe and plain toe shoes, they are suitable for any attire and could be found on vast varieties of styles.
A grade down are Moc (Apron) and Bicycle toes. They are mostly used in semi-dress foot wear, on those occasions where shoe discipline is not so crucial (think relaxed Friday lunches).
And at the last comes Wingtip toe (my favourite one at the moment) which is most often worn with a casual style. Wingtip shoes usually have brogueing (perforations) as decoration.
Brogues
All perforated shoes are brogues either they are oxfords or derbies. By the amount of perforation and toe style brogue shoes themselves divide into 4 categories.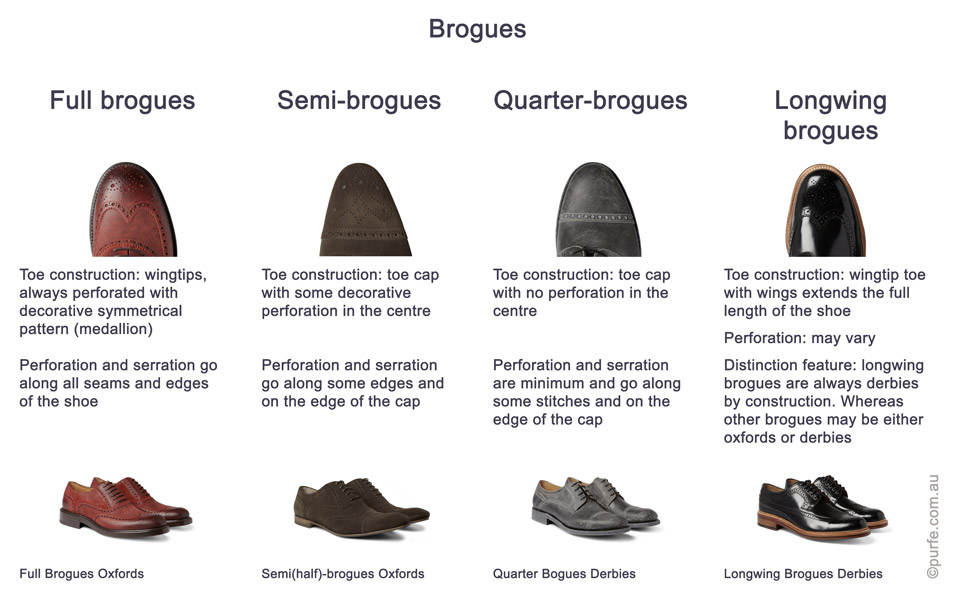 If oxford full brogues or semi-brogues have wingtips and cap toe (and sometimes the lace panels) in contrasting tones we can tell they are Spectator shoes.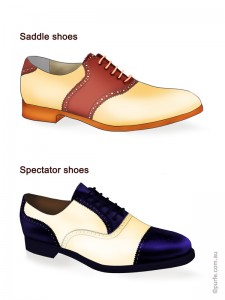 Not to be confused with another 2-tone low-heeled casual shoe – Saddle shoes!
These are usually plain-toe oxfords made in white or tan leather with a darker saddle-shaped piece sewn across the mid foot. The "Saddle" part is traditionally black, brown or red, although who could really stop shoemakers doing something new?
Well, I have expanded original Simple shoe classification a little bit to cover almost all types of men shoes by now. Hope you find it useful.

And remember, they say you can tell personality of 90 percent of all the people just by looking at their shoes. So, it could be even a psychological tool for those who master it.

On the pictures below there are some models from selected e-stores just to illustrate the idea and give you a hint what to look for.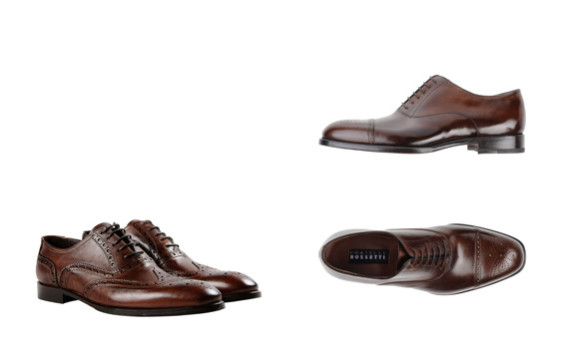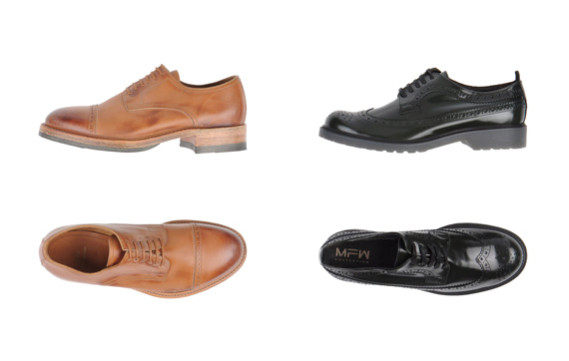 ---
You may also like to read about:
Simple Shoe Classification. Part 1: Shoe Styles