"I have nothing to wear!"
Every woman
While looking for a way to organize and logically structure my own wardrobe I came across different approaches. It was quite a mix from colour priority method where all your items are put in a line of rainbow colours (or Pantone palette) to "grab and go" style where items hanged together formed a ready to wear outfit.
The problem is neither of these methods is optimized for viewing. To put an outfit together you need to pull everything out in order to see what you have, that takes too much time sometimes.
For me organized wardrobe is not only of a tidy appearance, but also allows to create looks easy and fast, to keep track of items I have, and to see if my new purchase will match any of it.
The solution comes from Google play – the wardrobe organizer apps.
I really like the concept of having the entire wardrobe on a palm of my hand. I downloaded and tried most of closet sorting apps. Here is my pick of the best 5.
Stylish girl is my # 1 choice of closet organisers.
This app not only brings the entire closet into your smartphone but also helps you to create looks, to find style inspiration, to plan shopping and share it with your friends via social networks!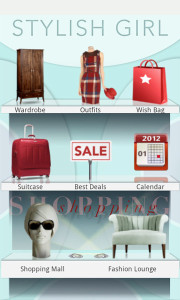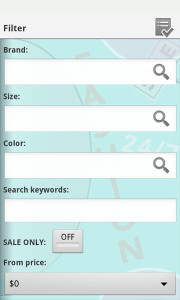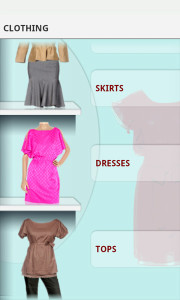 The awesome
Extensive tags and filters make it easy to search through categories; well thought-out shopping section lets you set various filters and search fashion deals in particular brands. In "Outfit" section it is easy to check if the new item will fit your style. This feature along can help to keep away from costly mistakes of impulse buying. Well, at least we hope so.
Needs improvement
Limited main categories. There are only 4 of them: tops, bottoms, shoes, accessories. Despite every kind splits into more detailed sections this is not very convenient as your dresses, tops and outerwear turns out to be on the same "shelf". Can we live with this until it is made better in the new version? Yes.
"Stylicious is not just an app or a game, we are solving real problems here," – said FABU Inc president Dimitar Pavle Popovski in press-release of Stylicious application.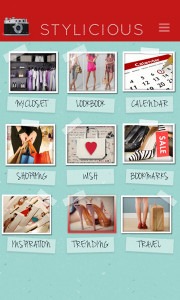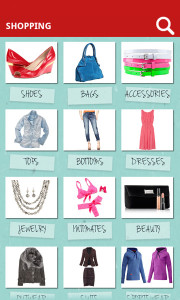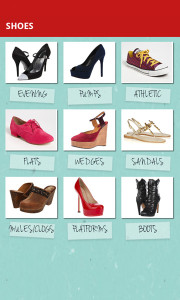 The awesome
I couldn't help noticing that this app is very similar to Stylish girl. Similarly, it has handy filters to sort clothes and accessories and shopping section to find fashion bargains. The so called "Trending" block keeps the user abreast of the global fashion and gives infinite source of shopping ideas while built-in calendar helps to track their own "style history".
Needs improvement
In most of the aspects the app is great, but has the same problem as most of its competitors – limited categories.
MixMe is more a virtual fitting room than the closet organizer. Still, a great concept!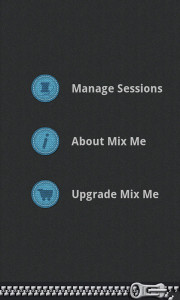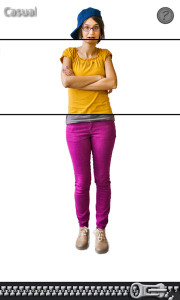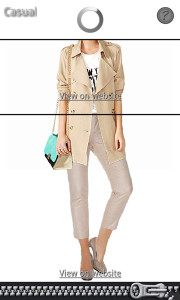 The awesome
The most exciting thing about MixMe is that once you have created your clothes database you can mix and match clothes without actually trying them on. It is so much easier than doing the same in front of the mirror! You can also use items from the shopping section and see how they fit your style. Just swipe through all the photos when you need to quickly create an outfit!
Needs improvement
For whatever reason the app elongates photos, making the subject on them looks more slender, just like the "magic" mirrors in some fitting rooms that reflects you 2 sizes smaller. Handy for some figures? May be.
App has only 3 sliders – head, upper body and lower body which is really no that useful as there is no way to snap shoes and jewellery independently from clothes. Also, I would want to search through your wardrobe and save looks. Let's hope developers will make all necessary improvements and we will have absolutely gorgeous app!
Gleam puts "inspiration, utility and functionality together in an empathic, compelling experience".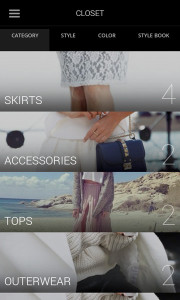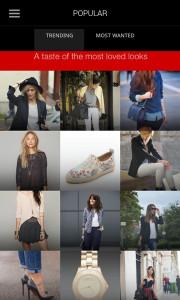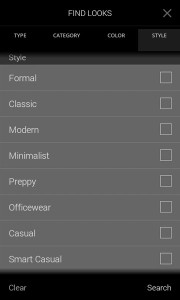 The awesome
Very nice-looking and inspiring application. It allows you to create, organize and shop your digital dream wardrobe.
Being geared toward shopping Gleam is nicely structured and has sufficient filters to make shopping easier. You can search, like and add items into the ideal closet as well as shop them and share with friends.
The most useful feature for me turns out to be an automatic filtering system of likes and clothes choices. It comes useful to self-assess your style preferences from a different perspective.
Needs improvement
The only missing feature of Gleam I could think of is inability to add your own clothes directly from the phone. From all the other angles the app is brilliant.
Dressapp is another closet management application that does all what good closet organizer should do.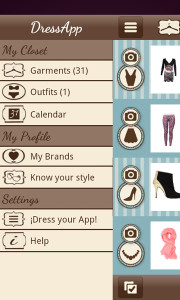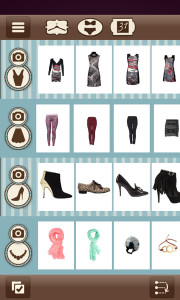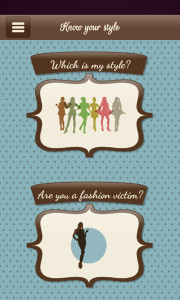 The awesome
It categorizes and sorts clothes, helps to coordinate looks, allows to plug outfits into built-in calendar for future use. Like the other apps it displays all your closet items simultaneously, so you can have full view of all your options. Handy note section in every item enables you to store your ideas about certain piece, or just record how well it worked for the occasion.
Needs improvement
In spite of the nice graphic interface I found it takes a bit of time to get used to.
In Dressapp as in most other apps all clothes is divided into 4 types: tops, bottoms, shoes and accessories. Personally, I would also like to see more categories, e.g. dresses, jackets and coats, lingerie and beachwear. Dear Developers, please get women's advice too when designing an app!
Is there anything for men?
Although all the applications above can be handy for men too, it is always nice to have something designed specifically for you. Moreover not every man will be happy of a girly style app with heels and pink skirt icons. Or so I am told.
FABU Inc (developer of Stylicious) offers app designed especially for men! Mod Man possesses all the features women's version of app has but in sleek modern skin.
It features Closet Organizer (to sort your clothes), Lookbook (to create outfits), Shopping section, Style Inspiration, Travel planner and more.