Today's post is inspired by my new purchase and it's not a dress or pair of shoes. It is graphics tablet Wacom Intuos5.
So if creative process is a big part of your life – read on! I will share with you my experience and tell why I think it is great tablet for fashion illustrations as well as drawing or photo processing.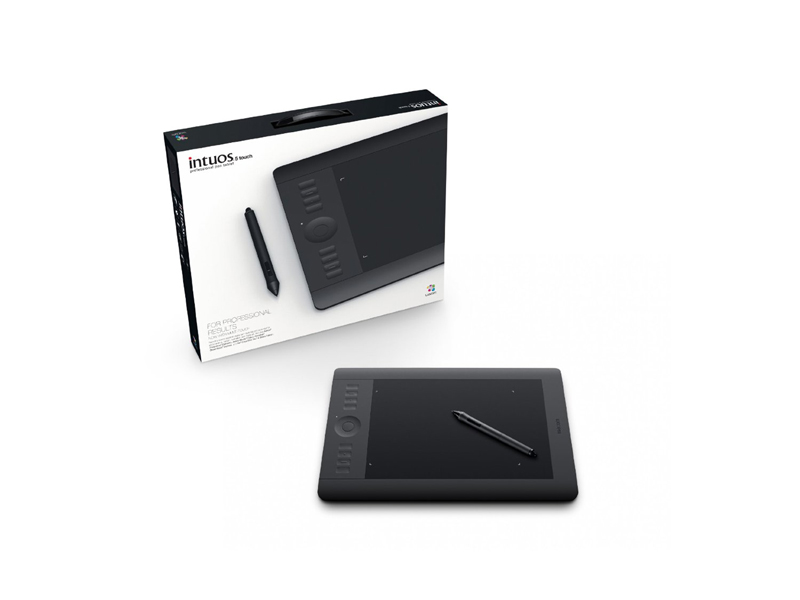 Design
The first best thing you would notice is design.
It starts with packaging. The Intuos presented beautifully with all components elegantly arranged into a compact box. There is no messy foam and plastic wraps. First impression is definitely a good one.
Visually, the tablet would satisfy a demand of the most particular connoisseurs. Its minimalistic, slick and lovely design certainly adds inspiration to my creative process.
It comes in black which goes well with almost everything (and reminds me of LBD congeniality). Its matt soft-touch finish adds a certain degree of sophistication and has a very practical function of preventing fingerprints left on the surface.
Ultra-thin ergonomic design allows palms to rest on the top and to draw comfortably for hours. And I know that, because I can hardly keep my creative impulses without spending hours trying them out.
Seamless buttons complement polished look and make the cleaning process swipe of a deal. Rest easy those who resorted to throwing their keyboard into the dishwasher. With Intuos you just need to remember to not put your coffee cup on top.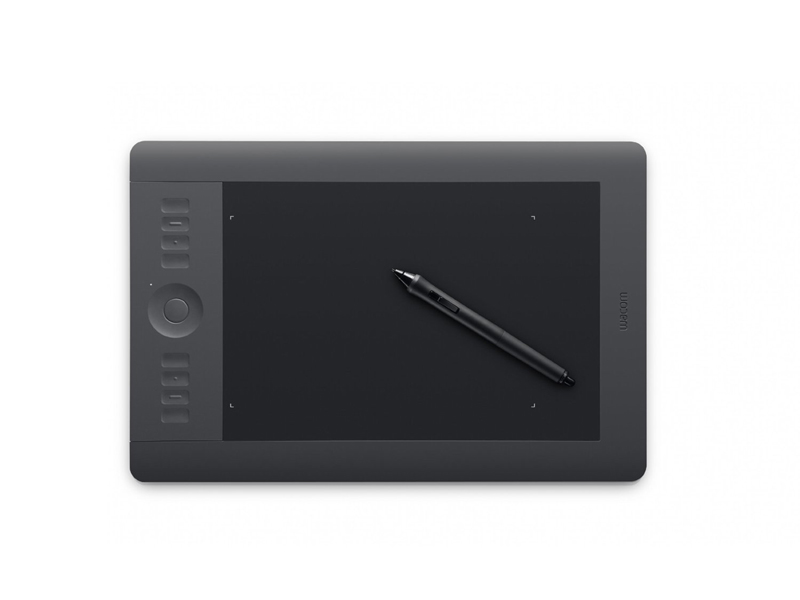 Functionality
When you first look at the drawing area you get an impression of a matt glass surface. When you first draw with the pen sensation is close to drawing on a grainy paper. And that feels awesome.
Active drawing zone is highlighted by little glowing corners. I must say it is very handy to have that extra space around the drawing area. I can now feel free with sweeping strokes as there is less risk running pen nib off the edges.
Device comes it 3 sizes and I would say medium (size of a small netbook) is perfect for home use and to carry around as well.
The tablet is very intuitive (as name suggests) and extremely user-friendly. I'm not a tech gal, but software that comes with the tablet made setup fun and easy.
Among the bunch of great features I really like are multi-touch input where you can rotate canvas with your fingers and ExpressKeys that you can set to most used actions (e.g. copy/pasting or switching brushes). The TouchRing is also a very useful thing to have for quick zooming.
After getting a bit used to navigating and drawing with the tablet I tend to use keyboard less and less and that brings the creative process to a totally different level!
The pen itself looks and feels like an ordinary pen. Sometimes I even get it confused with my favourite ballpoint. Amazing sensitivity, it responds to different pressure, tilt and feels very close to drawing on paper! I already mentioned that, I know.
Below is one of my illustrations using Wacom Intuos5.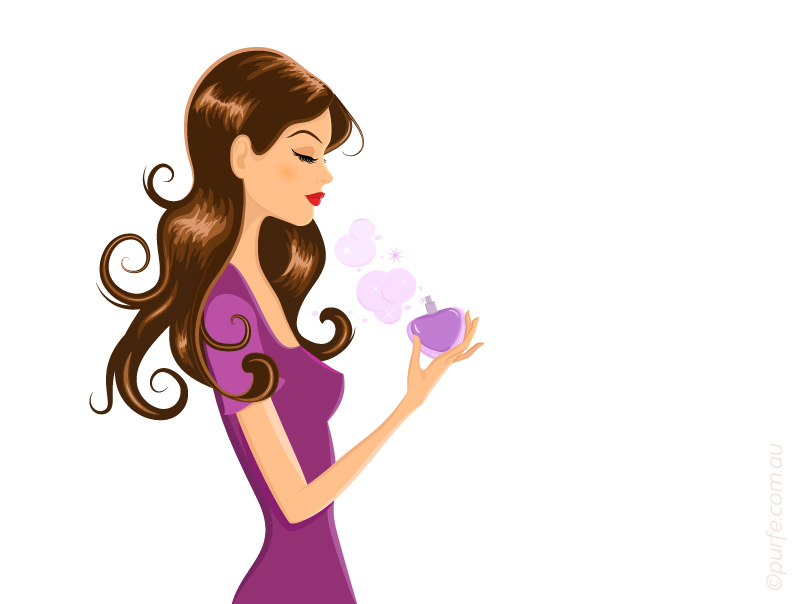 I've created some vector graphics and even that was more pleasant and easy on a pen tablet. Another reason to leave your mouse alone and do things differently?
Conclusion
Wacom Intuos5 lacks only one feature: it cannot make you draw better. But it certainly gets you to draw more!
Where to get one
If you are trying to find best deal on Wacom Intuos5 have a look on the Amazon offers
. Wacom Intuos5 Touch Medium Pen Tablet that can be found there from $339*. Make sure you get "Touch" as there is a model without that functionality. Get a wireless kit
for $36 extra as well if prefer to have less cables.
For Australian residents PC Case Gear sells them for $305* or you might give Static Ice search a go to see who else is offering them locally.
If you enjoy a bit of a technical details make sure to browse through official specs
.
*information is relevant to a time review was written and might've changed.

---
You may also like to read about:
5 Best Free Apps to Organize Your Wardrobe