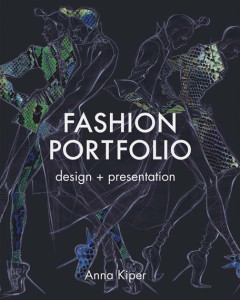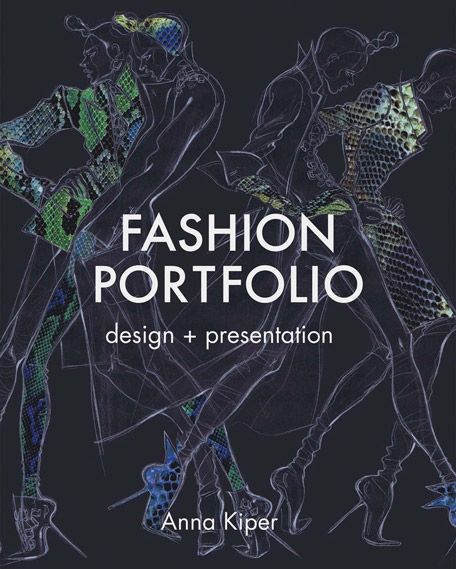 Whether you are a student applying for a fashion course, an aspiring post-graduate hoping to get employment, or an established professional seeking for new carrier opportunities you know that the quality portfolio is essential to work your way up as a fashion designer.
There is a book that will help you with just that: to create an impressive fashion portfolio – Fashion Portfolio: Design & Presentation by Anna Kiper.
About the book
Fashion Portfolio: Design & Presentation is a large format book that takes the reader through the complete process of creating a fashion portfolio from concept to presentation.
The book is written in clear and explicit language lavishly complemented by beautiful photographs and illustrations.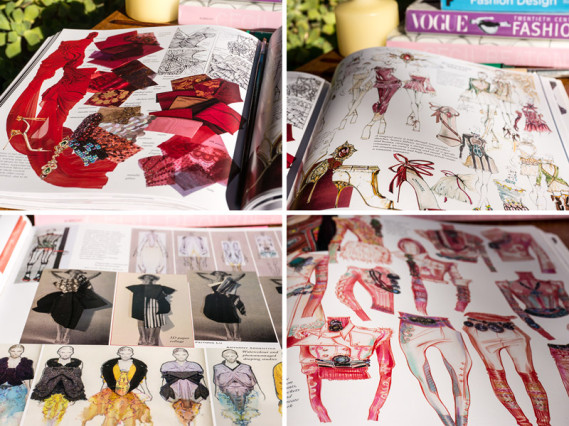 The structure guides the reader through all the major steps of fashion portfolio creation. It delves into the fundamentals of each of subjects and touches almost all aspects of design. This is a kind of book that shows the reader ways to think, how to develop a collection and how to create a portfolio.
Through the pages Anna Kiper helps the reader to build a vision of the design process. She gives the necessary creative framework, highlights hidden reefs and offers valuable advice on how to organize and control creative process, making your efforts effective.
The book explains the process of creating collection in a contextual manner, calling for consistent and logical approach entangled with certain idea, mood and theme.
It gives the reader a glimpse into designer's mind, demonstrating the way ideas revolve and are coming together into collages, mood boards, sketches, garments and, finally, into a complete collection.
But the greatest thing is that Fashion Portfolio doesn't set anything as right or wrong, it leaves all doors open for you showing that inspiration could be found in very unusual places. It induces to ideas, not sets the path.

Look inside
The book begins with a brilliantly written chapter of fashion history and focuses on the major facts and silhouettes of the past decades. Just in few words the author outlines predominant fabrics, colours and designers, along with the key figures, iconic illustrators, photographers, and popular movies and TV's revealing how fashion has been influenced and shaped.
First chapter also covers subject of forecasting fashion trends and touches the intrinsically important for every designer topic of specifying marketing niche and defining a customer.
Later on the book shows main components of the design process from the inspiration sources to conceptualization. All of that is given in-depth treatment with extensive visual references.
My favourite aspect of this book is the idea that "creativity comes in many forms – with no right or wrong". It is brilliantly illustrated with examples of the many ways inspiration could be found.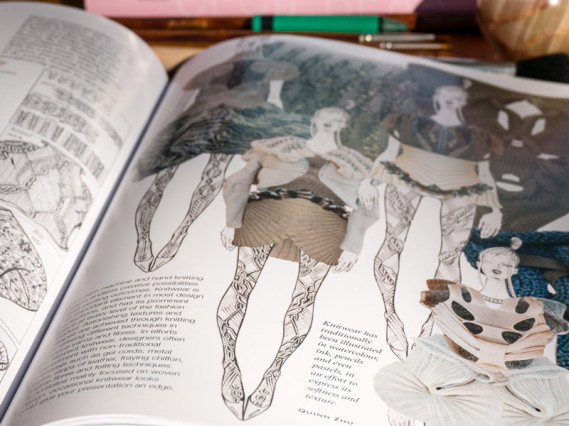 The Presentation Techniques part of the book opens with usual for this topic colour introduction and evolves into very useful guide of different methods and approaches of design presentation.
After Anna Kiper's brilliant bestseller Fashion Illustration: Inspiration and Technique we would not expect less grandeur in this chapter. Though the format of the book specifies the boundaries and limitations this is still a comprehensive guide on range of topics from choosing the right media to page composition and stylisations. Special pages are devoted to photomontage and work with innovative digital technologies.
The final chapter is all about Specialisations in fashion industry. Providing reader with heaps of useful information it deals with particular fashion niches such as Knitwear, Activewear, Lingerie, Evening Wear, Menswear, Children's wear and Accessories.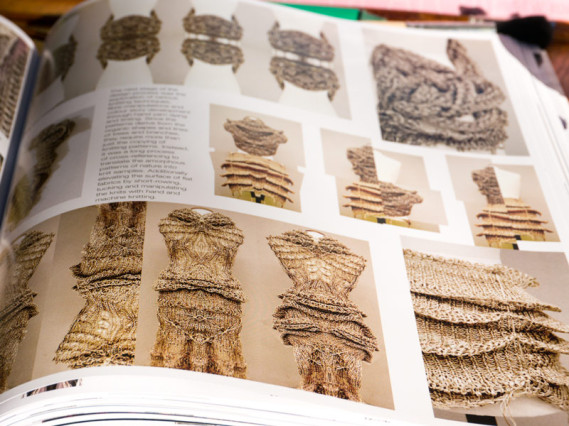 The bottom line is that Fashion Portfolio: Design and Presentation by Anna Kiper is worth every page it is printed on. It is exceptional in every way and is sure to serve as a superb reference for both design process and portfolio presentation.
About the author
Anna Kiper is a New York City-based designer, a professor at the Fashion Institute of Technology and Parsons School of Design who has worked for some of the very well-known companies. She is also the author of fantastic Fashion Illustration: Inspiration and Technique book that I review before.
With wealth of experience and deep understanding of the subject of fashion Anna Kiper arranged information in an easy to comprehend form. By going through the Fashion Portfolio you will see that it is written by person who really knows how creative people think and learn.
At a glance
This book is for: Fashion students, educators, fashion designers and those with interest in fashion.
The best about it: Helps to establish fundamental understanding of the entire design process in very logical and inspirational way.
Wish there were: More pages! This is a kind of book you want to keep reading.
Where to get one:
or check your local library if you prefer to get a quick read. They might have a copy to borrow. Look inside the book: at Issuu