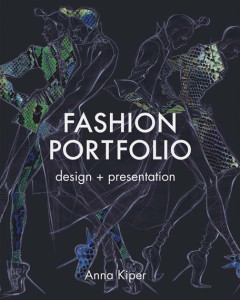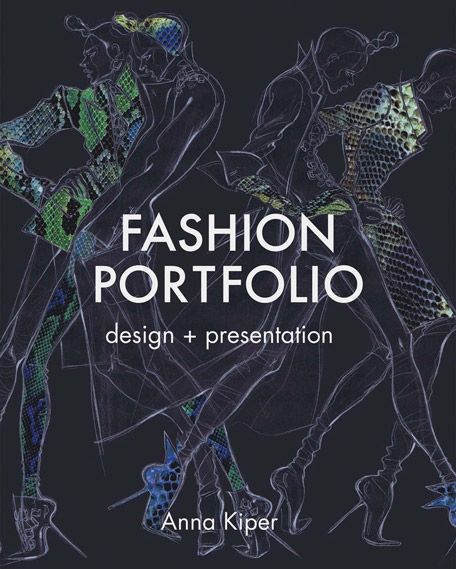 Whether you are a student applying for a fashion course, an aspiring post-graduate hoping to get employment, or an established professional seeking for new carrier opportunities you know that the quality portfolio is essential to work your way up as a fashion designer.
There is a book that will help you with just that: to create an impressive fashion portfolio – Fashion Portfolio: Design & Presentation by Anna Kiper.
About the book
Fashion Portfolio: Design & Presentation is a large format book that takes the reader through the complete process of creating a fashion portfolio from concept to presentation.
The book is written in clear and explicit language lavishly complemented by beautiful photographs and illustrations.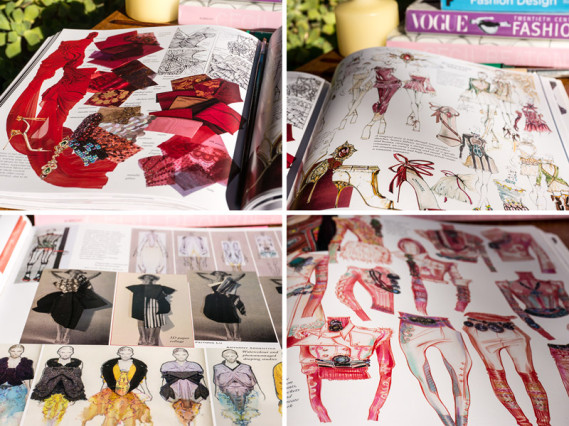 The structure guides the reader through all the major steps of fashion portfolio creation. It delves into the fundamentals of each of subjects and touches almost all aspects of design. This is a kind of book that shows the reader ways to think, how to develop a collection and how to create a portfolio.
Through the pages Anna Kiper helps the reader to build a vision of the design process. She gives the necessary creative framework, highlights hidden reefs and offers valuable advice on how to organize and control creative process, making your efforts effective.
The book explains the process of creating collection in a contextual manner, calling for consistent and logical approach entangled with certain idea, mood and theme.
It gives the reader a glimpse into designer's mind, demonstrating the way ideas revolve and are coming together into collages, mood boards, sketches, garments and, finally, into a complete collection.
But the greatest thing is that Fashion Portfolio doesn't set anything as right or wrong, it leaves all doors open for you showing that inspiration could be found in very unusual places. It induces to ideas, not sets the path.
Continue reading "Book review. Fashion Portfolio: Design and Presentation by Anna Kiper"